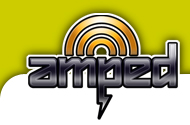 AMPED MIDDLE SCHOOL GROUP MEETS ON SUNDAY EVENINGS AND WILL RESUME IN THE FALL OF 2014. HAVE AN AWESOME SUMMER!
AMPED MIDDLE SCHOOL ministry is an awesome group of preteens. Kately Van Scoy and Hanna Cain minister to these kids.
Middle Schoolers face many challenges in our society. The White's and Tennant's help these kids to learn how to cope in today's world by teaching them how to handle all situations using the word of God.
AMPED Middle School group attended the "BELIEVE" CIY conference in 2008 through 2013.
There is a place for everyone at New Day. Come and join the fun!